Welcome to Downtown Eatonton!
Our downtown has small town charm with successful businesses and happy customers. Downtown Eatonton encourages sustainable growth, tourism, revitalization and preservation of traditional architecture to enhance downtown. To learn more about our organization, visit our About page.
​
Join the Main Street Advisory Board
The City of Eatonton is seeking residents interested in serving on an EATONTON MAIN STREET ADVISORY BOARD. Applicants should demonstrate a special interest in downtown revitalization and should commit to actively participating in Main Street meetings and events. New members are required to complete Main Street training within their first year of service. Members do not receive compensation.
Applications may be accessed by clicking here or picked up at City Hall, located at 201 North Jefferson Avenue.
Please return completed applications to:
City Administrator
P.O. Box 3820
Eatonton, GA 31024
COVID-19 Resources for
Businesses
The Eatonton Main Street Office has compiled a list of resources to assist downtown businesses owners in their recovery from the COVID-19 pandemic. This is list will be updated as more resources are announced.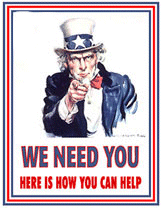 We are seeking your help with photographs and oral/written history of the following areas in Eatonton. Also, if you know of any other merchant/retail buildings outside the immediate Courthouse area than those listed below that have a rich history and a story to tell please contact us. Email director@downtowneatonton.com with your photographs and narrative. Thanks in advance for your help!
​
1. The area on Marion St. and Maple St. known as "The Strip".
2. Restaurants and cafes owned by Ms. Roberta Franklin and others.
3. A beauty shop owned by Miss Ossie Simmons Williams.
4. The funeral home owned by Mr. Robert Lee Reid on Willie Bailey St.
5. The store owned by Mr. Butler on Mulberry Lane.
6. The teen club/cafe and barber shop called "The Combo" (on Hwy. 16 near post office) owned by Rev. Salonia Daniel.
7. The area around St. John, called "Methodist Hill".
8. The store on New Street facing Butler-Baker.
9. The store owned by Mr. Shelton Daniel on Jesse Porter St.