Welcome to Downtown Eatonton!
Our downtown has small town charm with successful businesses and happy customers. Downtown Eatonton encourages sustainable growth, tourism, revitalization and preservation of traditional architecture to enhance downtown. To learn more about our organization, visit our About page.
​
Considering opening a business downtown, or expanding your current business? Eatonton is now recognized by the state of Georgia as a Rural Zone, which provides incentives for investing downtown. Visit our Incentives page for more information, or stop by City Hall!​
Downtown Eatonton
Wednesday, 1/8/20, 8am at
the Plaza Arts Center
Saturday, 1/18/20, 9am at
Putnam County Primary School Cafeteria
162 Old Glenwood Springs Road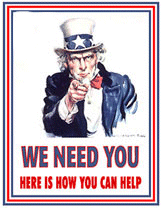 We are seeking your help with photographs and oral/written history of the following areas in Eatonton. Also, if you know of any other merchant/retail buildings outside the immediate Courthouse area than those listed below that have a rich history and a story to tell please contact us. Email director@downtowneatonton.com with your photographs and narrative. Thanks in advance for your help!
​
1. The area on Marion St. and Maple St. known as "The Strip".
2. Restaurants and cafes owned by Ms. Roberta Franklin and others.
3. A beauty shop owned by Miss Ossie Simmons Williams.
4. The funeral home owned by Mr. Robert Lee Reid on Willie Bailey St.
5. The store owned by Mr. Butler on Mulberry Lane.
6. The teen club/cafe and barber shop called "The Combo" (on Hwy. 16 near post office) owned by Rev. Salonia Daniel.
7. The area around St. John, called "Methodist Hill".
8. The store on New Street facing Butler-Baker.
9. The store owned by Mr. Shelton Daniel on Jesse Porter St.