Eatonton Main Street
A Nationally Accredited Main Street Program since 1999
Eatonton Main Street is committed to revitalizing and building a stronger community through preservation-based economic development. Our approach centers around "Transformation Strategies," which articulate a focused, deliberate path to strengthening the downtown commercial district's economy through comprehensive work in four broad areas: Economic Vitality, Design, Promotion, and Organization.
Representing the diversity of downtown businesses and supporting organizations/individuals who have a vested interest in them, Eatonton Main Street strives to promote sustainable growth, tourism, revitalization and preservation of traditional architecture to enhance downtown. Based on this, our role includes: acting as a hub for relevant news, resources, knowledge and good practices; raising the profile of and supporting the economic well-being of businesses in downtown Eatonton through various programs; and supporting our community by hosting festivals, events and promoting partnerships. To learn more about our organization, visit our About page.
​
COVID-19 Resources for

Businesses
The Eatonton Main Street Office has compiled a list of resources to assist downtown businesses owners in their recovery from the COVID-19 pandemic. This is list will be updated as more resources are announced.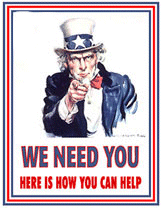 We are seeking your help with photographs and oral/written history of the following areas in Eatonton. Also, if you know of any other merchant/retail buildings outside the immediate Courthouse area than those listed below that have a rich history and a story to tell please contact us. Email director@downtowneatonton.com with your photographs and narrative. Thanks in advance for your help!
​
1. The area on Marion St. and Maple St. known as "The Strip".
2. Restaurants and cafes owned by Ms. Roberta Franklin and others.
3. A beauty shop owned by Miss Ossie Simmons Williams.
4. The funeral home owned by Mr. Robert Lee Reid on Willie Bailey St.
5. The store owned by Mr. Butler on Mulberry Lane.
6. The teen club/cafe and barber shop called "The Combo" (on Hwy. 16 near post office) owned by Rev. Salonia Daniel.
7. The area around St. John, called "Methodist Hill".
8. The store on New Street facing Butler-Baker.
9. The store owned by Mr. Shelton Daniel on Jesse Porter St.